Andrew J. Cooper, M.D.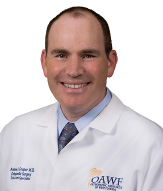 Andrew J. Cooper, M.D.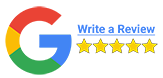 Clearwater Office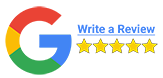 Bardmoor Office
Specialist, Fellowship Trained Adult Reconstruction
Specializing In:
Direct Anterior Approach Total Hip Replacements

Performed over 2000 since starting in 2011
Utilizing enabling technology to add precision to the procedure

Outpatient Total Joint Replacements
Computer-Assisted Navigation Hip and Knee Replacements
Revision Total Hip and Knee Replacements
Unicompartmental (Partial) Knee Replacements
Education:
B.A. – Biology and Economics, graduated Magna Cum Laude; minor in Health Care Management, Wharton School of Business, University of Pennsylvania, Philadelphia, PA.
M.D. – Alpha Omega Alpha (AOA) Medical Society, Yale University School of Medicine, New Haven, CT.
Medical Training:
Residency – Orthopaedic Surgery, University of Miami-Jackson Memorial Hospital, Chief Resident, Miami, FL.
Fellowship – Adult Reconstruction, New England Baptist Hospital, Aufranc Fellow, Boston, MA
Certifications and Memberships:
Board Certified, American Board of Orthopaedic Surgeons (ABOS)
Andrew Cooper Performs JointPoint Navigated Anterior Approach THA.
JointPoint is the first non-invasive navigation system that allows surgeons to be more precise with implant positioning to aid in enhanced patient satisfaction and implant longevity. To read more about it go to www.jointpoint.com
Office Information:
Physician Coordinator: Crystal Riddell (727) 298-5223
Physician Assistant: Paul Fitzpatrick, PA-C
Physician Assistant: Dane Olsen, PA-C
Dr. Cooper in the news
65 Total Knee Replacement Surgeons To Know In 2020
Dr. Andrew J. Cooper was recognized by Becker's as one of the top total knee replacement surgeons of 2020. Only 65 surgeons throughout the country were given the honors.

Read more
Hip surgery doesn't stop Clearwater tennis player
Hip surgery doesn't stop Clearwater tennis player -By BRIAN GOFF
How often does a person bend over, or reach for something, or twist a little too quickly then feel a twinge…

Read more
Exclusive Agreement to Co-market Proprietary Software Platform to Aid in Total Hip Replacement Announced Between DePuy Synthes and JointPoint, Inc.
The Anterior Approach is a minimally invasive surgical approach that allows a surgeon to work around the muscles, rather than cut through them, to get to the hip joint.

Read more
ACCEPTING WORKERS' COMPENSATION
Reviews