David Cheong, M.D.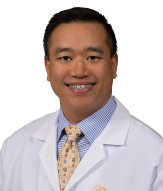 David Cheong, M.D.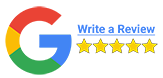 Clearwater Office
Specializing In:
Complex Orthopaedic Joint Reconstruction/Total Joint Arthroplasty of the Hips, Knees and Shoulders
Robotic Assisted Total Joint Replacement
Computer Navigation and Complex Orthopaedic Reconstructive Surgery
Diagnosis and Treatment of Malignant and Benign disorders of the musculoskeletal system
Limb Preservation Surgeries: Bone and Soft Tissue Reconstruction
Complex Orthopaedic Joint Reconstruction/Total Joint Arthroplasty
Non-Invasive Expandable Limb Implants for Pediatric Malignant Bone Tumors
Evaluation and Treatment of Pathologic Fractures, Impending Fractures, and Fractures due to Metastatic Disease
Orthopaedic Oncology
About:
David Cheong, M.D., is a fellowship trained, Board-certified Orthopaedic surgeon. Trained in Orthopaedic Onocology and Complex Joint Reconstruction, Dr Cheong started his training at Orlando Regional Medical Center and completed his Fellowship in Musculoskeletal Oncology at the University of Miami. Awarded the honor of 2013 Attending of the Year while he was an Associate Professor in the Department of Orthopaedic Surgery at the University of South Florida; Dr. Cheong has helped train and mentor both Orthopaedic surgery residents, fellows and medical students.
Dr. Cheong is a member of the American Academy of Orthopaedic Surgeons, Musculoskeletal Tumor Society, International Society of Limb Salvage, and a Board of Councilor member to the Florida Orthopaedic Society.
Lateral Total Knee Replacement - Dr. Cheong
Office Information:
Surgery Coordinator: Heather Fryberger (727) 298-5254
Medical Assistants: Farah Francois (727) 298-5250
Meagan Garland (727) 416-6263
Physician Assistants: Christine Palmeri, PA-C (727) 416-6269
Shane Anderson, PA-C
Visit www.davidcheongmd.com for more information
ACCEPTING WORKERS' COMPENSATION
Reviews