Nishin S. Tambay, M.D.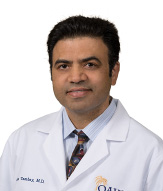 Nishin S. Tambay, M.D.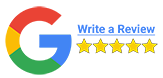 Clearwater Office
Nishin S. Tambay MD is a specialist in Physical Medicine and Rehabilitation. He has done a fellowship in Sports Medicine and another in Interventional Spine & Pain Medicine. In his practice he provides aggressive, non-surgical care to clients with spine, shoulder, hip and knee injuries. He utilizes a holistic approach towards achieving the desired medical outcomes using innovative skills developed through years of clinical experiences, critical analysis and research supported models. His services include comprehensive orthopedic assessment, functional movement testing, core control evaluation, fluoroscopically guided epidural, facet and sacroiliac injections, acupuncture, manual medicine, and nutritional counseling.
He provides sports medicine services to Major League Baseball, National Football League, Association of Tennis Professionals, Women's Tennis Association, The LPGA, and collegiate, high school and recreational athletes. He has been a Preferred Provider for the Toronto Blue Jays from 2009 – 2016. He has lectured and taught physicians, medical students and physical therapists.
Dr. Tambay prefers a non-narcotic approach to managing his patients' pain symptoms.
Medical Training:
B. J. Medical School – Pune, India
Internship in Internal Medicine, Weiss Memorial Hospital, Northside affiliate of University of Chicago, Chicago, IL
Residency in Physical Medicine and Rehabilitation, Rush Presbyterian St. Luke's Medical Center, Chicago, IL
Fellowship in Sports Medicine, Michigan State University,
Fellowship in Interventional Spine and Pain Medicine, Alabama Orthopedics and Spine Center.
Board Certifications:
Physical Medicine and Rehabilitation
Pain Medicine
Publications:
Electromyographic Analysis of Specific Exercises for Scapular Control in Early Phases of Shoulder Rehabilitation
W. Ben Kibler, MD, Aaron D. Sciascia, MS, ATC, Timothy L. Uhl, PhD, PT, ATC, Nishin Tambay, MD, and Thomas Cunningham, MS
The American Journal of Sports Medicine, Vol. 36, No. 9
Office Information:
Medical Assistant: Mary Miller M.A. (727) 298-5212
Testimonials
Tennis
"Dr. Tambay is an outstanding and gifted sports medicine physician. I think of him as a medical detective with the rare ability to identify abnormalities of movement and biomechanical issues in a tennis player just by watching a player on the court. He is uniquely skilled at treating acute and chronic injuries sustained by tennis players and getting them back on the court quickly. He has an excellent understanding of the specific needs and challenges of the top ranked tennis players. Given the impact Dr. Tambay has on a player's health and performance and their career in general, I strongly believe that he would be a valuable member of the elite tennis player's team."
Craig Boynton
Current coach for Sam Querrey and Steve Johnson
"I can honestly say that Dr. Tambay is one of the finest sports medicine doctors I have ever worked with. As a professional tennis player, I need my body to be performing at its peak at all times and Dr Tambay has helped me ensure that is possible. He is able to diagnose problems accurately and provide unique treatments that are extremely effective and allow for very quick recovery. There is no doubt in my mind that working with Dr Tambay has allowed me to keep playing at the highest level of professional tennis, even past the age when most tennis players retire. I have no hesitation in recommending Dr Tambay to any athlete who is looking for unique and effective treatment from a caring and knowledgeable doctor."
Kveta Peschke
2011 Women's Double Champion, Wimbledon
Major League Baseball
Working with Dr. Tambay has been an amazing opportunity and a career changing experience. He clearly has an impressive understanding of what a baseball player is trying to do, specifically the mechanics of hitting, pitching, and throwing a baseball. His unique soft tissue treatments and holistic recommendations have allowed me to better understand my body, including its strengths and weaknesses. Because of this, I have been able to better manage my workloads, my workouts and my recovery and even turn my weaknesses into potential strengths. This in-turn has impacted my performance in a way that I believe can be sustained throughout the season.
Because of his treatments, I feel like a much younger version of myself. I have the confidence that I can continue to play at the highest level and also further develop my skills as a player. This is a powerful feeling for any professional athlete regardless of the sport.
His knowledge of the human body and its sports related movements, coupled with his ability to connect with his patient, and his will and desire to help is what I believe separates him from other sports medicine professionals.
Jose Bautista
6 Time MLB All Star
3 Time Silver Slugger Award
"When I think of all the treatments that I have had from Dr. Tambay, three especially stand out. In 2015, I was injured during the season and met him for the first time for a treatment. Within a few minutes he had figured out the breakdown in my pitching mechanics, the reason why it occurred and at the end of the treatment, I was basically pain free. In the 2016 season, I had a difficult outing and still met Dr. Tambay even though I wasn't hurt. Again within minutes he had figured out a biomechanical deficit in my pitching movement and eliminated it with one treatment. The very next day, I pitched the best game of my career up until that point. Late in the season, I saw him for some maintenance treatments. We discussed my pitching goals for the end of the season specifically of maintaining and even increasing my pitch velocity and he came up with a treatment plan to help. Sure enough, in the last month of the season there actually was an increase in my pitch velocity."
"In a nutshell, Dr. Tambay has the ability to not only return a professional athlete to play quickly after an injury but to also to impact his performance in the absence of an injury which makes him a very valuable asset for a team and an individual athlete. He has a wide array of skills, a deep understanding of an athlete's movements and an innovative treatment style . I am grateful for all the help and knowledge that I have received from him over the years and I feel that he has played an important role in my development into an All Star pitcher."
Aaron Sanchez
All-Star Pitcher
"Dr. Tambay has treated me countless times with immediate and positive results. He has an uncanny ability to find and release tight muscles groups through massage, trigger points and acupuncture. Not only does he alleviate the symptoms of an injury, but his immense knowledge of human anatomy allows him to locate the root source of those injuries and through treatment and the implementation of movement and stretching techniques, helps to prevent those injuries in the future. The results from my work with Dr. Tambay have been so impressive that I fondly refer to him as "Nishin the Magician", and I would recommend him to anyone, athlete or not, who has had chronic pain or injuries."
Brandon Morrow
Elite reliever, 2017 World Series participant for LA Dodgers
"I have worked with professional athletes in the sports medicine field for over 40 years as an athletic trainer. During this period of time, I had the opportunity to work with some very talented medical professionals. In the past couple of years, I have had the opportunity to work with Dr. Tambay. His knowledge and specialized training and experience treating professional athletes has helped my practice. His use of acupuncture and mobilization techniques has greatly assisted me in the care and treatment of my athletes. I would recommend Dr. Tambay to any athlete. He falls into my list of very talented people in the field of sports medicine."
Larry Mayol
ATC/LAT
Former Head Trainer, New York Mets
Owner STAR CARE, a premier sports training and rehabilitation facility for elite athletes.
Track and Field
"I have been involved in professional sports as a 400 m hurdler myself for over 20 years and have been working with MLB all star players, NFL Pro Bowlers, Olympic level track athletes including world record holders and gold medalists and NBA players for 15 years. I have interacted with numerous world renowned sports medicine physicians and allied professionals when I sought their expertise for my own health issues and also for my athlete clients. I can honestly say that Dr. Tambay is the absolute best physician I have collaborated with. Doc is a one of a kind extraordinarily gifted physician and has a unique process to quickly diagnose and treat athlete injuries to return them to play significantly earlier than any other medical professional. His injury treatment and injury prevention strategies are very valuable and his treatments also enhance athlete performance. I have consistently seen great results in potentially season ending and career altering injuries but the athletes have been able to finish the season and then have a great career. As an invaluable member of my team, I routinely consult him to come up with a treatment plan for the athletes whom he hasn't even seen in person. He is able to diagnose the injury reason by studying videos of the athletes and then I can follow the treatment plan with great results. He has helped many of my MLB All Star and NFL pro bowl clients."
Isa Phillips
Jamaican Olympic hurdler
Active Release Therapy specialist
Founder, Phill's Sports Concierge
Reviews