David P. Thompson, M.D.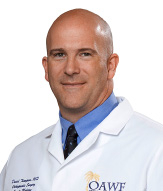 David P. Thompson, M.D.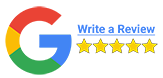 Clearwater Office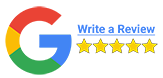 Trinity Office
Specializing In:
Arthroscopic Surgery, Shoulder, Knee, Elbow, and Ankle, Rotator Cuff Repairs, ACL Reconstruction, and Sports Medicine.
Education:
University of Tampa– Bachelor of Science, Tampa, FL
University of California, Salk Institute- Master of Science, San Diego, California
University of South Florida College of Medicine– Medical Degree, Tampa, Fl
Medical Training:
Residency– Department of Orthopaedic Surgery, Mayo Clinic Graduate School of Medicine, Rochester, Minnesota
Fellowship– Sports Medicine, Florida Orthopaedic Institute, Drs. David Leffers and Seth Gasser
Dr. Thompson is a board-certified, fellowship trained Orthopaedic surgeon. He has been with the group since 2000, starting when the group was on Lakeview Drive. He received his Orthopaedic training at the Mayo Clinic in Minnesota and his Fellowship in Sports Medicine and Arthroscopy at the Florida Orthopaedic Institute. Over the past 20 years he has had the privilege of being the team physician for many athletic teams from high school to professional. His highlight was being the medical director and team physician of the Tampa Bay Storm for 10 years.
Currently, he teaches residents and fellows as an adjunct professor of the University of South Florida School of Medicine. He has received the Community Professor of the Year from the residents. He is also the director of Sports Medicine at Morton Plant Hospital and the team physician for Calvary Christian, Mitchell and Clearwater High Schools.
He limits his practice to the care of active patients with a goal of returning them to their full potential. His surgical practice is mainly knee and shoulder arthroscopy with special emphasis on Anterior Cruciate ligament reconstruction, patellar instability, rotator cuff repair and shoulder stability operations.
ACCEPTING WORKERS' COMPENSATION
Reviews